Dr. Brian Starr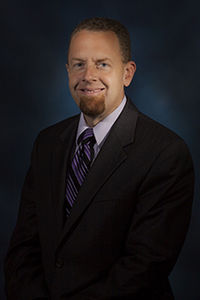 Prior to becoming an educator of college students, Brian Starr forged for himself a reputation in a variety of economic business endeavors.
His passion is teaching and witnessing the epiphany of students who finally "get it." His devotion and faith are seen in his daily interaction with peers as he continually gives credit to God for accomplishments and successes. His educational pursuits include a BS in Ag Business, an MA in Religion from ACU, and an MBA from the University of Texas. In the summer of 2009, he obtained his Ph.D. in Philosophy and Economics from Texas Tech University.
Brian loves to go deep-sea fishing, and his typical catch of hundreds of pounds of great seafood keep his wife, Kristi, and their three children eating well on yellow fin tuna and a variety of other delicacies.