LCU Department of Public Safety Mission
The mission of the LCU Department of Public Safety is to provide a secure and safe environment that allows students, visitors, faculty, and staff to realize their full potential while supporting the mission of the university.
The LCU Department of Public Safety is made up of experienced security professionals who take very seriously the
safety
protection
and education
of the Lubbock Christian University campus community and its property.
The LCU Department of Public Safety actively endorses the following goals:
Protecting students, visitors, faculty and staff from harm and reasonable fear of harm.
Maintain an equitable level of order, control and safety in the various campus buildings and on the University grounds.
Protecting personal and university property from theft, misuse and vandalism.
Conveying an image of professionalism and behaving in a way that is conducive to good university and community relations.
Enforcing applicable university rules and regulations.
Ensure all security personnel are trained through their attendance at continuing education and ongoing security training.
Rendering miscellaneous services as needed.
LCU Alert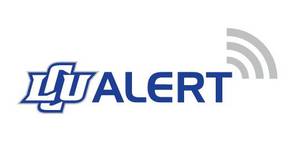 LCUAlert is an emergency notification system to inform LCU students, faculty, and staff of urgent or timely information. Communication may be delivered through phone, email, and text messaging.
***The emergency notification system will be used for emergency communication only.***
Campus Crime Report
The information provided in the link below is a crime report which is completed annually in compliance with The Crime Awareness and Campus Security Act of 1990. Information in "On Campus" categories is compiled by the LCU Department of Public Safety and public information records, obtained from the Lubbock Police Department.
In addition to the Campus Crime Report, Lubbock Christian University has provided a link to the Lubbock Police Department's Sex Offender Registry relating to campus and nearby neighborhoods.
Please click on the following link for additional information
If there is an emergency, call 911. To contact LCU Department of Public Safety, call 806.928.6803
For any further questions, please contact LCU's Chief of Security Michael Smith at security@lcu.edu.