Lubbock Christian University (LCU) opened its campus and residence halls to a new class of first-year students on Thursday, August 17. As is tradition for the University, LCU administration, staff, faculty, alumni, and current students were all on-hand to welcome the new students and their families and assist them with moving into their new home away from home.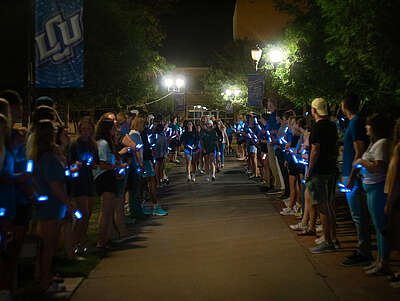 Among those helping with unloading and moving into residence halls was LCU President, Dr. Scott McDowell. He shared, "We are excited to welcome one of our largest and most culturally diverse freshmen classes in the last decade, and it's wonderful to know that our students won't just be welcomed to campus but that all of Lubbock will embrace them. Moving into a residence hall is one of the most significant parts of college life."
After freshman orientation on Friday and Saturday, LCU welcomed its new students and wider community with a back-to-school worship night on Sunday in the McDonald Moody Auditorium.
Jimmy Sites—an author, speaker, and the host of Spiritual Outdoor Adventures, an award-winning national and international television series—was the featured speaker for the evening. More than just a hunting show, Spiritual Outdoor Adventures incorporates celebrities who are willing to share their faith journey, as well as historical stories from the regions in which they are filming. Sites brought a message of encouragement and empowerment, urging his audience to always go the extra mile as a path to success. Worship was also led by One City Worship, a local group composed of individuals from multiple churches across Lubbock.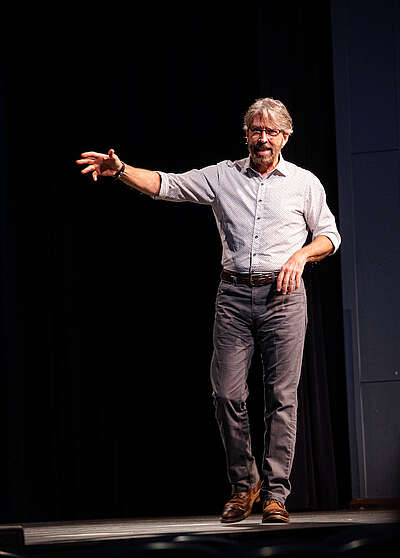 Another tradition that continued over the weekend was the annual 24-Hours of Prayer in which LCU employees prayed continually for an entire day over the LCU community. Every incoming student, faculty member, and staff member at LCU was prayed for by name.
"One of the most important things we can do for our students and for each other is to pray," shared Dr. McDowell.
The beginning of a new school year is an exciting time but can also come with its share of emotions for those who are leaving home for the first time. The LCU community aims to rally around the new families and returning students on campus and help them quickly find a place to belong and thrive, and walk with them on their journey to graduation and beyond.