At the annual Employee Appreciation Dinner, Lubbock Christian University leadership recognized the extensive contributions of nine employees who are transitioning out of their full-time roles at the university with over 250 years of total service. Following the spring semester in 2019, these longtime LCU staff and faculty members will be retiring or stepping back from full-time work—including three who have been teaching at the university for at least forty years.
---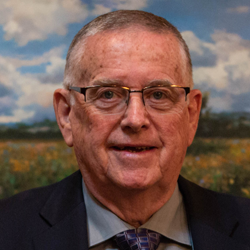 Bill Kingston, Ph. D. (2008-2019)
After a successful career as a public educator and administrator, Dr. Bill Kingston joined LCU as an associate professor in the School of Education. He was instrumental in directing the graduate education program as well as coordinating the superintendency program. Dr. Kingston is known and respected as a gentleman and a mentor to his students and colleagues. His trademark sense of humor and his deep compassion made him a student favorite, and he remained devoted to service, faithful to his students, and committed to high ideals.
---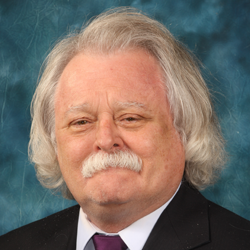 Michael Whitley, Ph.D. (2001-2019)
Dr. Whitley taught students and history at Lubbock Christian University for over seventeen years. Although primarily an Americanist, Dr. Whitley's historical range is broad, and he displays a remarkable ability to interconnect historical events. Dr. Whitley is a study in generosity, spending hours with students reviewing missed classes and preparing for pending tests—all on his own time. He gave of his own funds to assist students who had fallen on hard times, ensuring they would be able to compete their education. Many speak of Christian virtues; Dr. Whitley demonstrated them daily.
---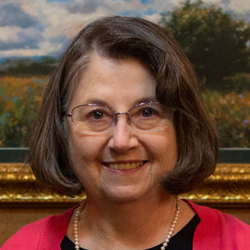 Debbie Haney (2000-2019)
Debbie Haney attended LCU as a student in 1970, where she also served as a student worker in the university's print shop. After marrying fellow student Ron Haney, she later returned in 2000 to serve within the Office of the Registrar, creating and retaining student academic records with skillfulness and dedication. Her genuine and friendly nature, gift of hospitality, and engaging smile helped to create a gracious and welcoming atmosphere for students and coworkers.
---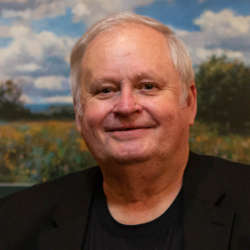 David Cord Anderson (1996-2019)
David Anderson began working at Lubbock Christian University in 1996 as the founding chair of the Department of Organizational Management. During his tenure as chair, the program became one of the largest academic programs on campus, at one time having an enrollment that exceeded 185 students. This success led to it being taught on three other college campuses as a satellite program of LCU, and David's vision and leadership provided a great opportunity for working adults to complete their degree.
---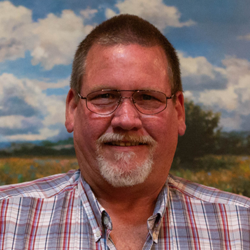 Rick Bell (1991-2019)
Rick Bell joined the facilities department of LCU in August of 1991. From the very beginning, he acquired a reputation for being able to repair or build anything. His skills include mechanical, HVAC, acoustical tile, refrigeration, and general repair. As the length of his service grew, his expertise became a resource for younger members of the facilities department, and Rick served with his expertise as a woodworking artisan. Among his many notable contributions are his woodwork in the Baker Conference Center, the Betty Hancock Parlor, the Office of the Provost, and the Executive Office Suite.
---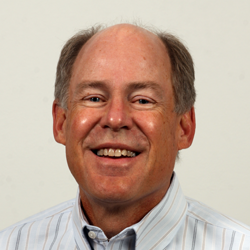 Steve German, Ph.D. (1983-2019)
Dr. Steve German arrived at LCU as a freshman in 1975 and has rarely been off-campus since. After graduating with a B.S in Business Administration in 1979, he returned to his alma mater in 1983 as an admissions counselor, and eventually rose to the role of Director of Admissions. Steve continued his academic preparation, and after earning a Ph.D. from Texas Tech University he transitioned to the School of Business faculty, where he taught accounting and statistics for 25 years. Dr. German's leadership positions included Chair of the Business Administration Department, Assistant Dean, and eventually Dean of the B. Ward Lane College of Professional Studies from 2009-2012.
---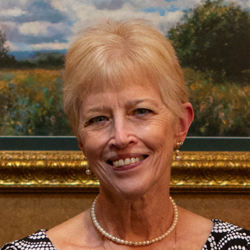 Iona Baldridge, Ph.D. (1979-2019)
Iona Baldridge is an icon of Lubbock Christian University. She first worked for the LCU biology department in 1969 before graduating in 1972. She received her master's in science education from UT Austin, and later her Doctor of Education from Texas Tech. Iona began her career at LCU as an adjunct lab instructor in 1977 and became a biology faculty member in 1979. Iona taught LCU students for 40 years and was recognized as an educator of educators among her peers and considered a role model by her students.
---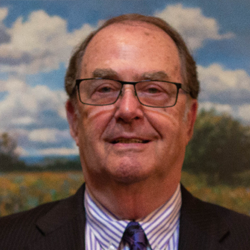 Charles B. Stephenson, Ph.D. (1975-2019)
Dr. Charles B. Stephenson joined the LCU Bible faculty in 1975. From the beginning, students and peers have understood his high regard for scripture and passion for quality teaching. As a Professor of the New Testament, his demanding classes required rigor and persistence. Students also benefited from his ministry as a preaching minister, teacher, and elder. During his 44-year tenure, Dr. Stephenson led and served on numerous committees, including an appointment as faculty senate president and Chair of the Department of Biblical Studies, a position which he held for over 20 years.
---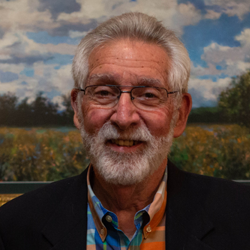 E. Don Williams, Ph.D. (1969-2019)
Dr. E. Don Williams, or "Doc" as he is known to generations of LCU faculty, staff, and students, has served his alma mater with distinction for half a century. After graduating from LCU in 1962, Williams returned in 1969 to begin a 50-year career that would include serving as faculty member, debate coach, playwright, department chair, academic dean, and director of graduate admissions. He influenced thousands of students through teaching, mentoring, and by directing or co-directing over 60 theatre productions. Working under all six university presidents, Dr. Williams led self-study teams for SACS accreditation, developed new academic degree offerings, and hired LCU mission-minded faculty. His influence has been felt beyond the university through his direction of the outdoor musical TEXAS! and God's Country. He is widely recognized for his knowledgeable, positive, and helpful critiques as a judge for UIL one-act plays. While "Doc" will certainly be missed, he leaves behind an indelible mark on the lives of his students and the university he calls home.