At the annual Employee Appreciation Dinner, Lubbock Christian University leadership recognized the extensive contributions of seven employees who are transitioning out of their full-time roles at the university. Following the spring semester in 2021, these longtime LCU staff and faculty members have retired or stepped back from full-time work.
Wanda Dyess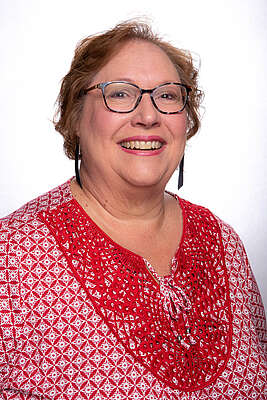 January 14, 1997 – June 30, 2021
Wanda Dyess has been a vital member of the LCU community for twenty-four years. She retires at the conclusion of a highly successful professional career in the School of Education where she guided countless students toward their goal of becoming state-certified educators.
Numerous federal and state reporting guidelines could never hinder the love that she had for the students as she brought them under her wing to ensure their educational dreams were achieved. Her love for students continues to flow through all whom she has influenced. Each member of the faculty, staff, and student body, but particularly those in education, has benefited from her devotion, professionalism, and joyful personality.
Wanda's warm, loving, Christian spirit is personified in all she does, and as a longtime member and officer of the LCU Associates, she has exemplified service through contributions that have profoundly impacted LCU and for which she will be forever appreciated. She leaves this place better than she found it, and she will be missed.
David Carter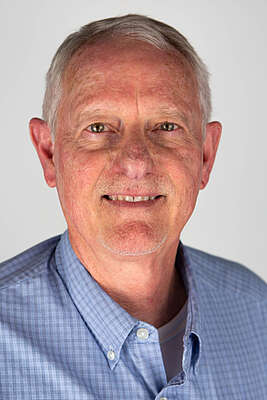 Full Time: August 23, 1976 – September 30, 2007
Part Time: September 1, 2012 – October 1, 2014
Full Time: October 1, 2014 – December 31, 2020
Dave Carter first came to what was then Lubbock Christian College as a student in 1972.
Dave met his forever friend and wife, LaLani, while attending LCU, creating a legacy for their children Chris and Kenee', who also graduated from the university.
In his 40-year LCU career, Dave has served as admissions counselor and director of admissions, director of financial aid, bookstore manager, housing director, director of career services, on-campus employment supervisor, head coach for Lady Chap Basketball and Volleyball, and registrar—Dave has done it all! His forty years of service have had a significant impact on students, staff, and faculty.
Dave is known for his meticulous, methodical, and impeccable work ethic and for his historical knowledge and data information at LCU. Dave truly cares for others. One unique skill that Dave possesses may be missed more than most—Dave can sing a song or quote a line from a movie for any situation! May your life be filled with movie lines, song lyrics, and joy.
Susan Blassingame
September 1, 1993 – May 31, 2021
English Professor, Department Chair, Dean — these titles identify Dr. Susan Blassingame at points in her LCU tenure, but Visionary Leader, Amazing Teacher, and Devoted Friend are the titles that best describe her.
An unwavering crusader for interdisciplinary arts and sciences as well as for experiential learning, Dr. B, as she is known by her students and peers, achieved sweeping goals for the university and those she served in the J.E. and Eileen Hancock College of Liberal Arts. She launched the yearly Critical Thinking Initiatives and 24-hour Reading events, rigorously promoted the Christian Scholars conference and the LCU Scholars Colloquium, and championed undergraduate research and the Washington internship program.
Dr. B lovingly mentored hundreds of students, and while her advice was sometimes challenging, it was always inspiring and encouraging, intended to galvanize others to push themselves and to make a difference in the world. Frequently seen "getting in her steps" as she walked around campus, Susan Blassingame made her presence known. And she made a difference.
Lucy Porter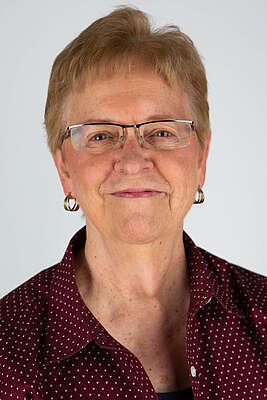 September 1, 2000 – December 31, 2020
"She speaks with wisdom, and faithful instruction is on her tongue." Proverbs 31: 26
On September 2, 2000, LCU welcomed Lucy Porter to the Biology department as a Microbiology lab instructor. She soon became much more. Lucy's life is about relationships. Her love of Christ and belief in His word attribute to the connections she forms with friends, colleagues, and students.
Demonstrating patience and attention to detail, she mentored many science students, overseeing their research projects and teaching them to strive for excellence. Often accompanying students to NCUR, the National Conference on Undergraduate Research, Lucy ensured LCU was appropriately represented.
A generous donor to multiple campus projects including the Ling Science Center and LCU greenhouse, she is an avid and faithful supporter of LCU sports, especially the Lady Chap Basketball Team. All of those who know and work with Lucy Porter have been incredibly blessed.
"...a woman who fears the Lord is to be praised." Proverbs 31: 30
Donna Harman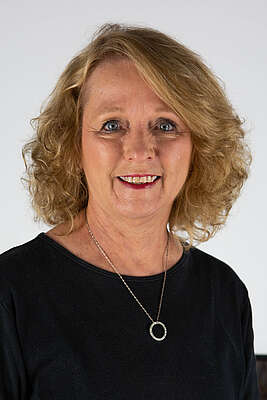 August 23, 1989 – August 31, 2021
Donna Harman graduated from Lubbock Christian University in 1977. She returned to work at her alma mater in 1989, serving in a number of roles, which included associate dean of students and housing director for Katie Rogers Hall. She ultimately found her true calling in the college classroom and joined the science faculty in 1999.
As an assistant professor in the Natural Sciences Department, she taught Anatomy and Physiology and Microbiology. She maintained high expectations for her students throughout her career and as a result of her rigorous standards, there are more nurses and doctors in the world because of her diligence and dedication in equipping her students for success. Her wisdom and fairness provided her students a steady platform from which to launch their post graduate career pursuits and her unique ability to get the very best from her students have served each of them and the university well.
Sheila Click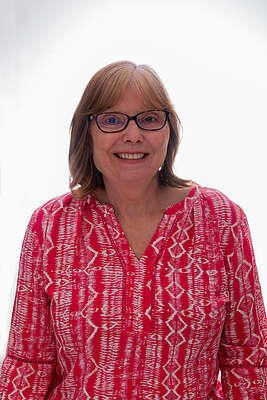 November 16, 1998 – January 29, 2021
Sheila Click began her time at LCU in the office of University Advancement, coordinating the rental and usage of the newly constructed Baker Conference Center. She also worked on initiatives for Advancement, Alumni Relations, and Summer Camps before she began supporting Nat Cooper's work with Character Counts in local and international schools. Sheila then took on the role of office manager for Facilities before finishing her career as the administrative assistant for the Natural Sciences Department.
She was gracious with students, constructive with faculty and staff, and actively served the university and the community. It was during her tenure that the Ling Science Center was built, and her support as all the elements of the department were moved to the new facility was invaluable.
Her wise counsel and ability to remain calm in daily storms of university life made her the "glue" that held the department together and assisted in its growth and maturity.
Barbara Slate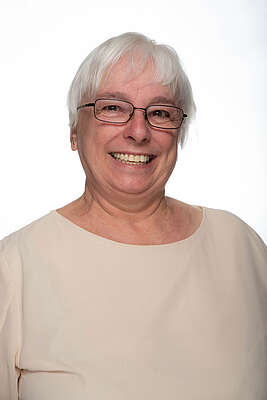 January 20, 1998 – August 31, 2021
"Let me help."
So many lives were touched by that phrase over the 23 years that Barbara Slate served the LCU campus in the University Library. She worked as a serials assistant and as a catalog specialist before her role as a librarian with a special emphasis in technical services. A patient and humble teacher, Barbara approached her work with a joyful spirit and a terrific sense of humor, and with Christ-like kindness and devotion to others, she became a dear friend to co-workers and peers all across the campus.
Persistent and dedicated to helping, she would go the extra mile to assist her colleagues or to make sure faculty or undergraduate researchers found the resources they needed to be successful. Often when mentioning the LCU Library to an alum, the first thing they will say is, "I love Ms. Barbara! She helped me so much."
That is Barbara's legacy.