The Lubbock Christian University (LCU) men's and women's basketball teams have both received bids into the NCAA Division II postseason, with the Lady Chaps earning a 3-seed, and the Chaparrals securing the top regional spot and honor of hosting the Regional Tournament.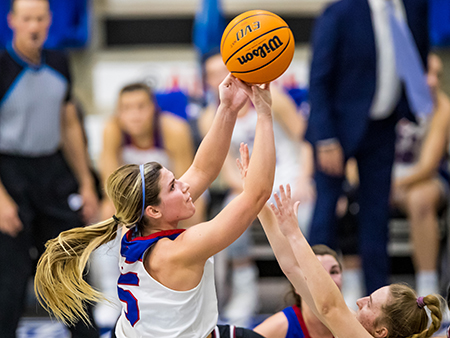 For the second straight year, the Rip Griffin Center will play host to the NCAA Men's South Central Regional, this time with their highest regional seeding in program history. The Chaps enter the NCAA postseason with a 26-3 record, including 12-2 in Lone Star Conference play and a second-straight LSC regular season title. This is the fourth time the Chaps have reached the NCAA Tournament in their seven years of eligibility. All-time, Lubbock Christian is 3-3 in South Central Regional play.
The Lady Chaps have followed their back-to-back national championships with another strong regular season, securing a 3-seed in the Regional Tournament after a 25-5 regular season campaign (12-4 in Lone Star Conference). In DII postseason play, the Lady Chaps hold a staggering 29-1 record including three national championships and two perfect seasons.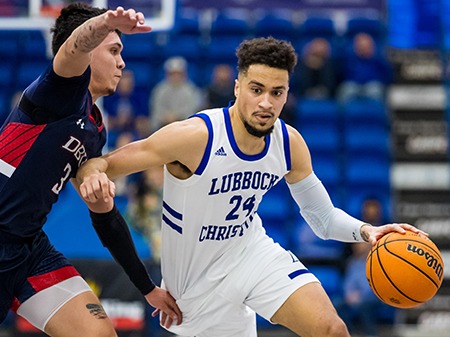 First round games for the tournaments will be played on Friday, March 11 for the women at West Texas University A&M University in Canyon, and Saturday, March 12 for the men at the Rip Griffin Center. Tickets for the tournament went on sale at noon on Tuesday, March 8. Day passes will cost $10 each, or a tournament pass can be purchased for $30.

The LCU men's team has already broken a number of program records this season including best start to a season (20-0) and most wins at 26, breaking the previous record of 24. The team is led by seniors Parker Hicks and Lloyd Daniels, both of whom were named to the All-LSC First Team, and Hicks claimed his second-straight LSC Player of the Year Award. Head Coach Todd Duncan has also been named LSC Coach of the Year. LCU averages 78.6 points per game on 51.5 percent shooting and has one of the top defenses in the nation, holding opponents to 62.4 points per game on 39.3 percent shooting.